| | | |
| --- | --- | --- |
| BIOTECH | | 12-12-2018 15:11:00 |
Janus Henderson Investors lanceert Horizon Biotechnology Fund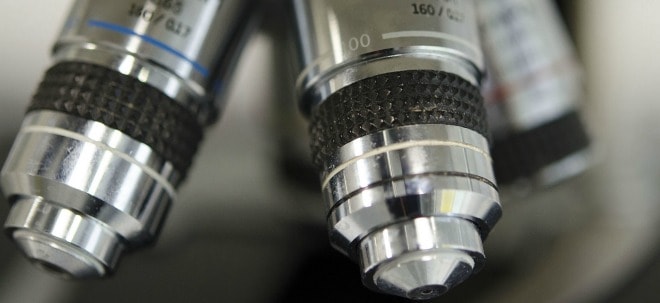 Fotobron: Flickr, University of Liverpool
(finanzen.nl) - Het Janus Henderson Horizon Biotechnology Fund, dat in Luxemburg is gevestigd, gaat ten minste 80 procent van zijn vermogen beleggen in innovatieve biotechnologiebedrijven en aan biotechnologie gerelateerde bedrijven.
Om wat explicieter te zijn: bedrijven die ernaar streven om te voldoen aan dringende medische behoeften in de wereld. Het fonds zal zich richten op vermogensaanwas op de lange termijn in deze snelgroeiende en innovatieve sector.
Vooruitgang gaat steeds sneller
Mede-beheerder Andy Acker zegt hierover: "De vooruitgang in de biotechnologiesector gaat steeds sneller, wat leidt snellere medische doorbraken. Zo heeft de FDA tot nu toe in 2018 al 55 nieuwe therapieën goedgekeurd, het hoogste aantal ooit."
En Dan Lyons voegt daaraan toe: "Ons proces is gericht op de wetenschappelijke en zakelijke drijfveren die essentieel zijn om de risico's te beperken en de kansen in deze dynamische sector te identificeren."
De twee mannen hebben een achtergrond van portefeuillemanager en onderzoeksanalist bij Janus Henderson Investors. Beiden hebben een sterke staat van dienst als het gaat om Healthcare, lifesciences en biotechnologie.
Beleggingsproces
Het succes van de ontwikkeling van geneesmiddelen is van nature tweeledig en leidt tot grote verschillen tussen de winnaars en verliezers, zo stellen de twee fondsbeheerders. Voor het beleggingsproces gebruiken zij zelfontwikkelde statistische modellen en wetenschappelijke expertise om de kans op succes van een medicijn in ontwikkeling te analyseren.
Ook de perspectieven van artsen, patiënten en betalers worden meegenomen om de commerciële vooruitzichten van nieuwe en bestaande therapieën te beoordelen.
Tot de investeringsdoelen behoren bedrijven in de NASDAQ Biotechnology Total Return Index, bedrijven die klein moleculaire of biologische geneesmiddelen ontwikkelen die goedgekeurd moeten worden door toezichthouders en bedrijven die producten en diensten aanbieden ter ondersteuning van het onderzoek naar en de ontwikkeling van klein moleculaire of biologische geneesmiddelen.
Wat denkt u?